On a cold but sunny April morning the Foundation led a hike of 29 nature lovers and their dogs through the 123 acre Russell Uplands Preserve. Part of the Russell Township Park District, the Russell Uplands Preserve is a 123-acre Russell Township Park District preserve that is marked by gently rolling ridges cut by deep ravines.
From the Russell Township Park District website:
Known as the farm of Russell's Stoner family, the Preserve became a gem in Russell Township's park system in 2004. Remnants of the farm's history can be seen in the 'Diagonal Road' that once cut through the center of the property and was used to haul goods to market from Russell's farms. The original farm fields have been replaced with a mixed hardwood and softwood forest that blends with the older cathedral like hardwood forest seen along the Hickory Trace ridge trail.
Local historian and Foundation volunteer, John Janoch did a great job interspersing the hike with short stops to share the history and fun facts about this great park.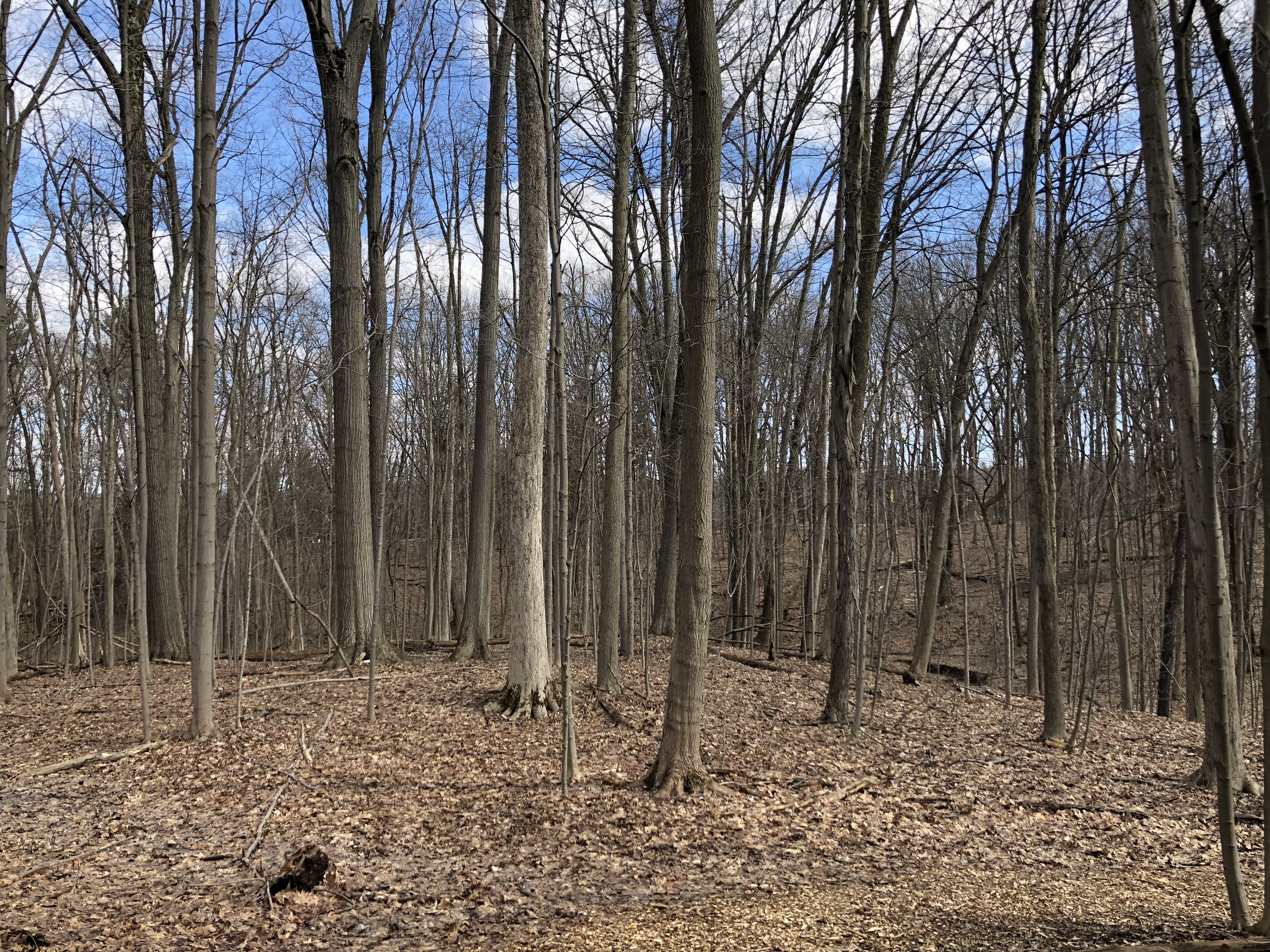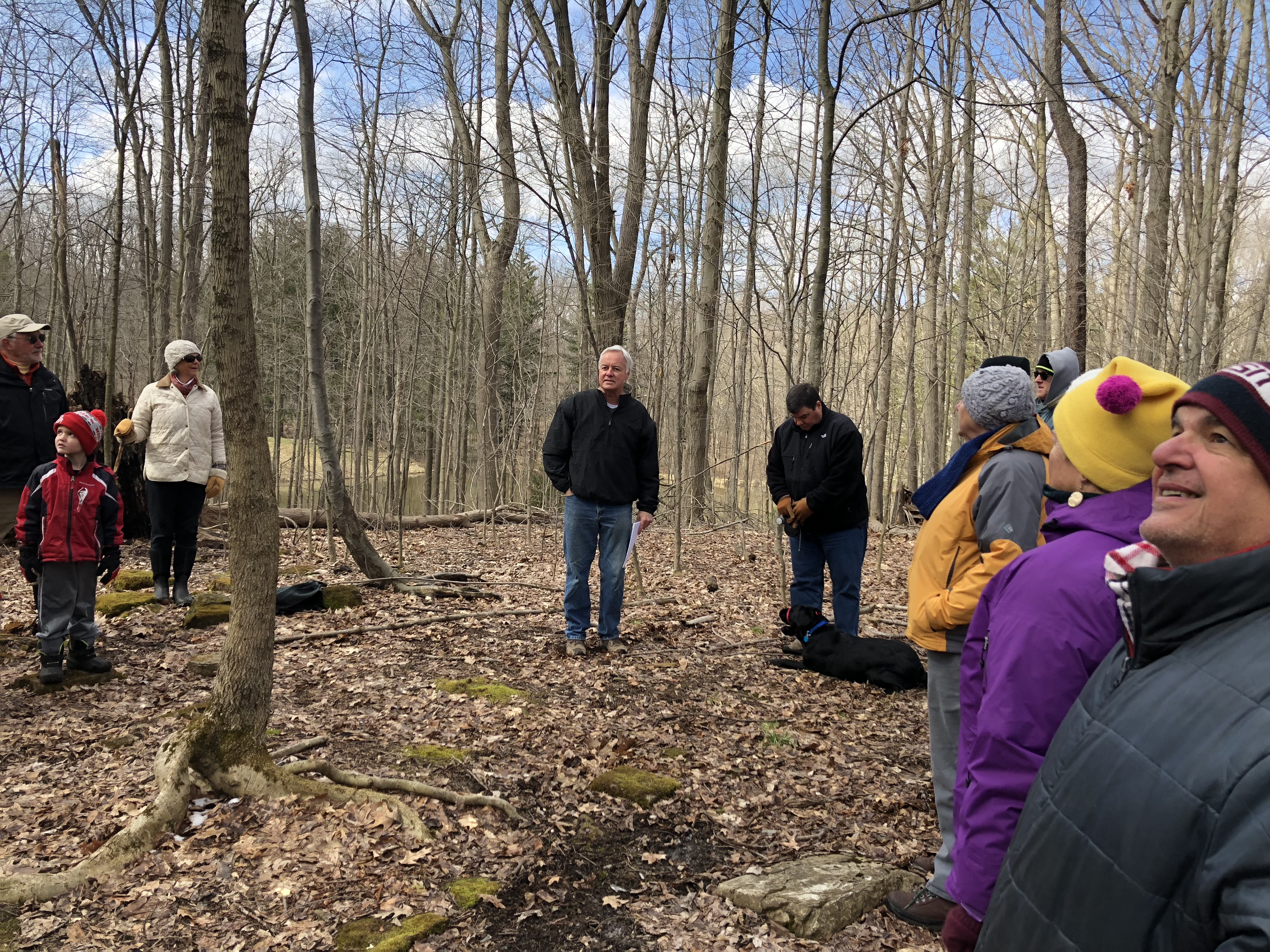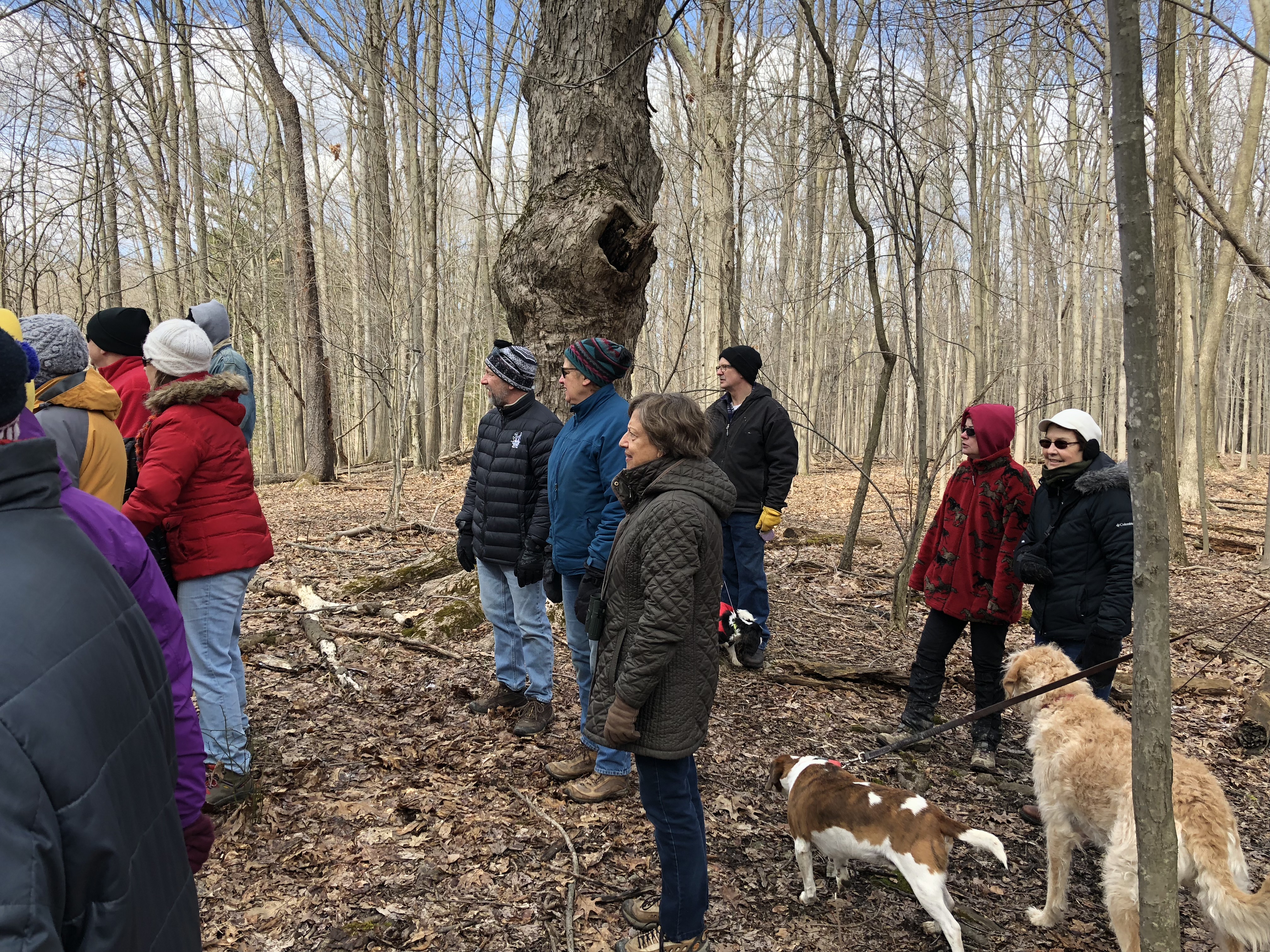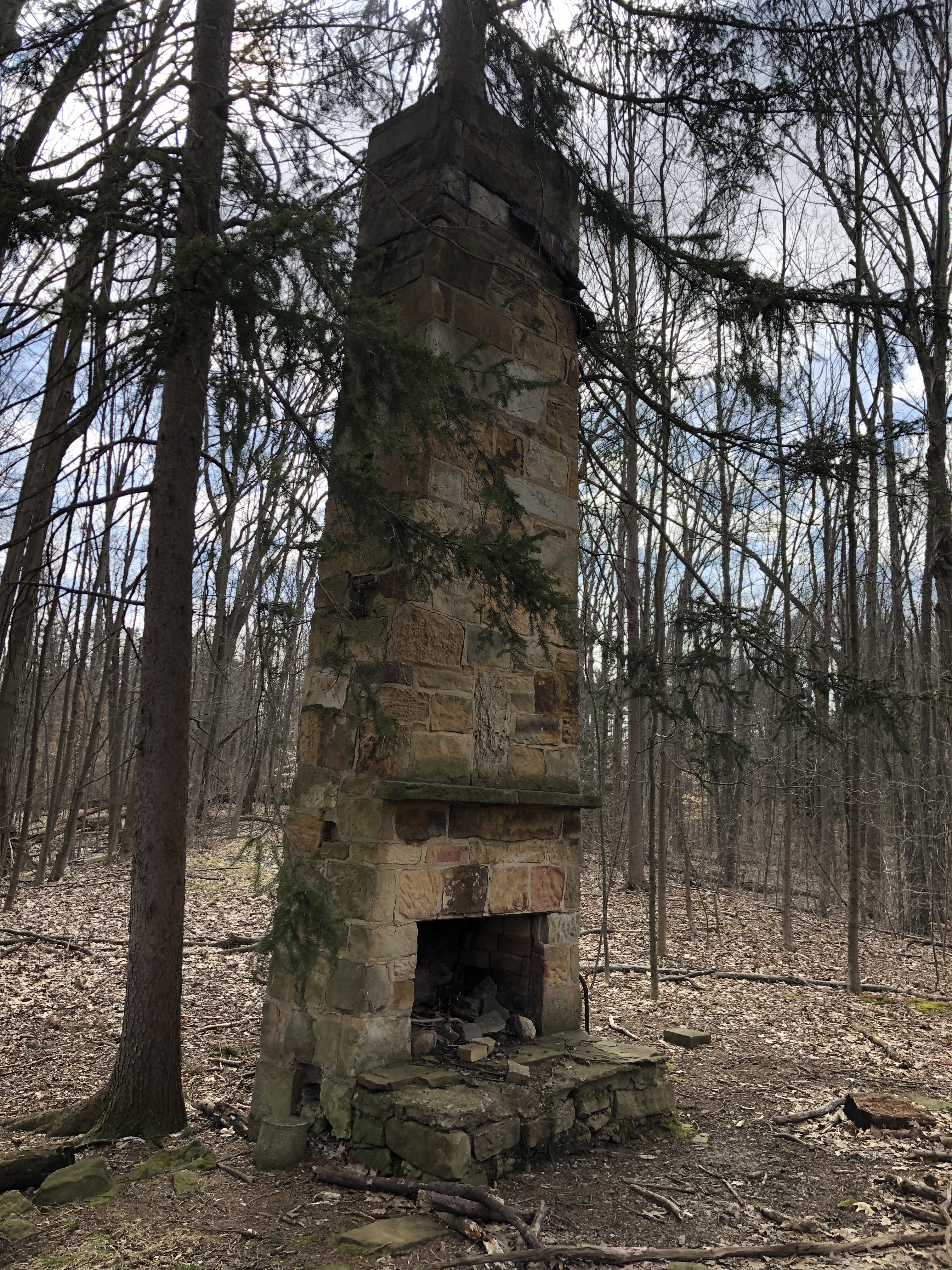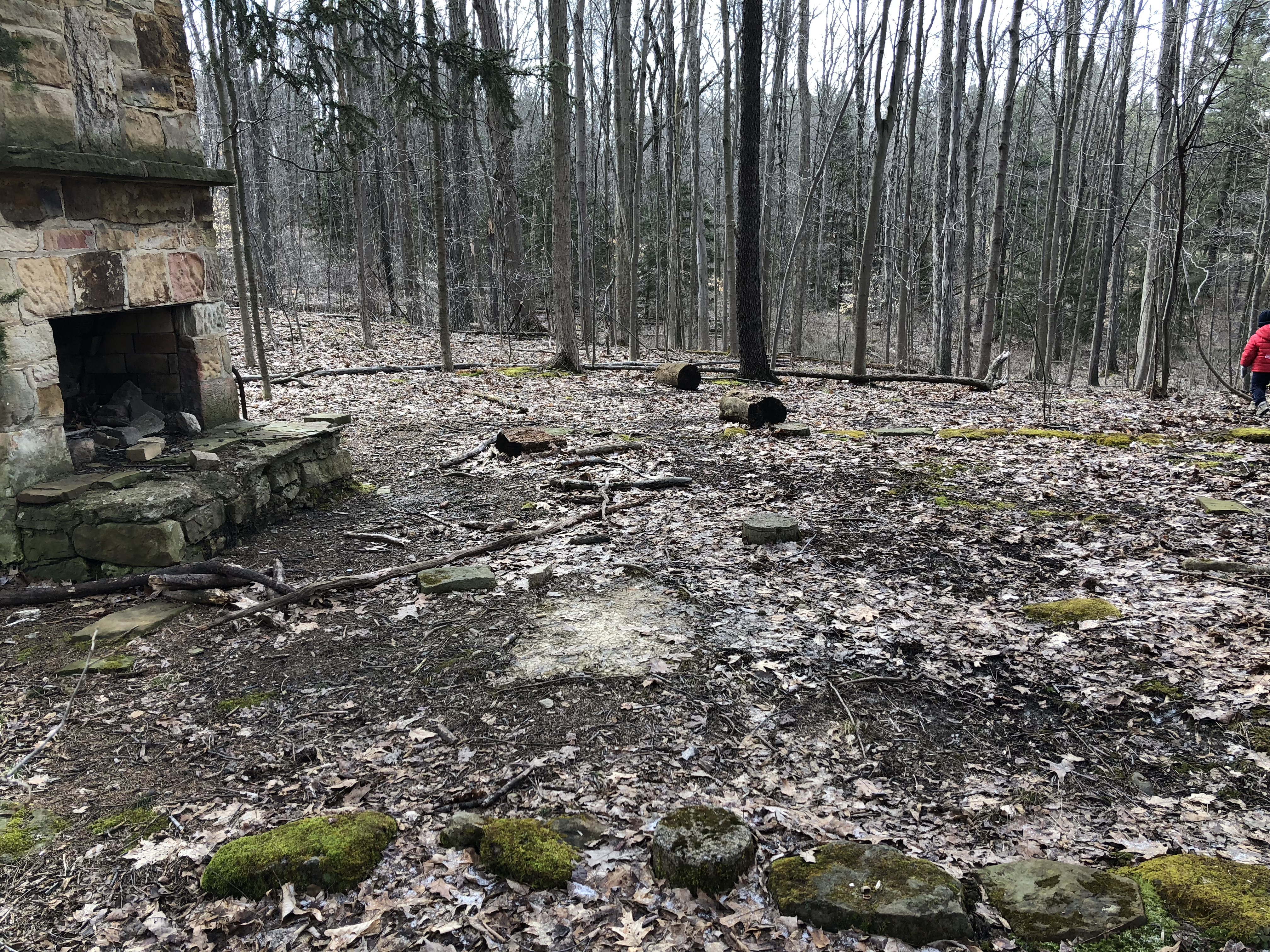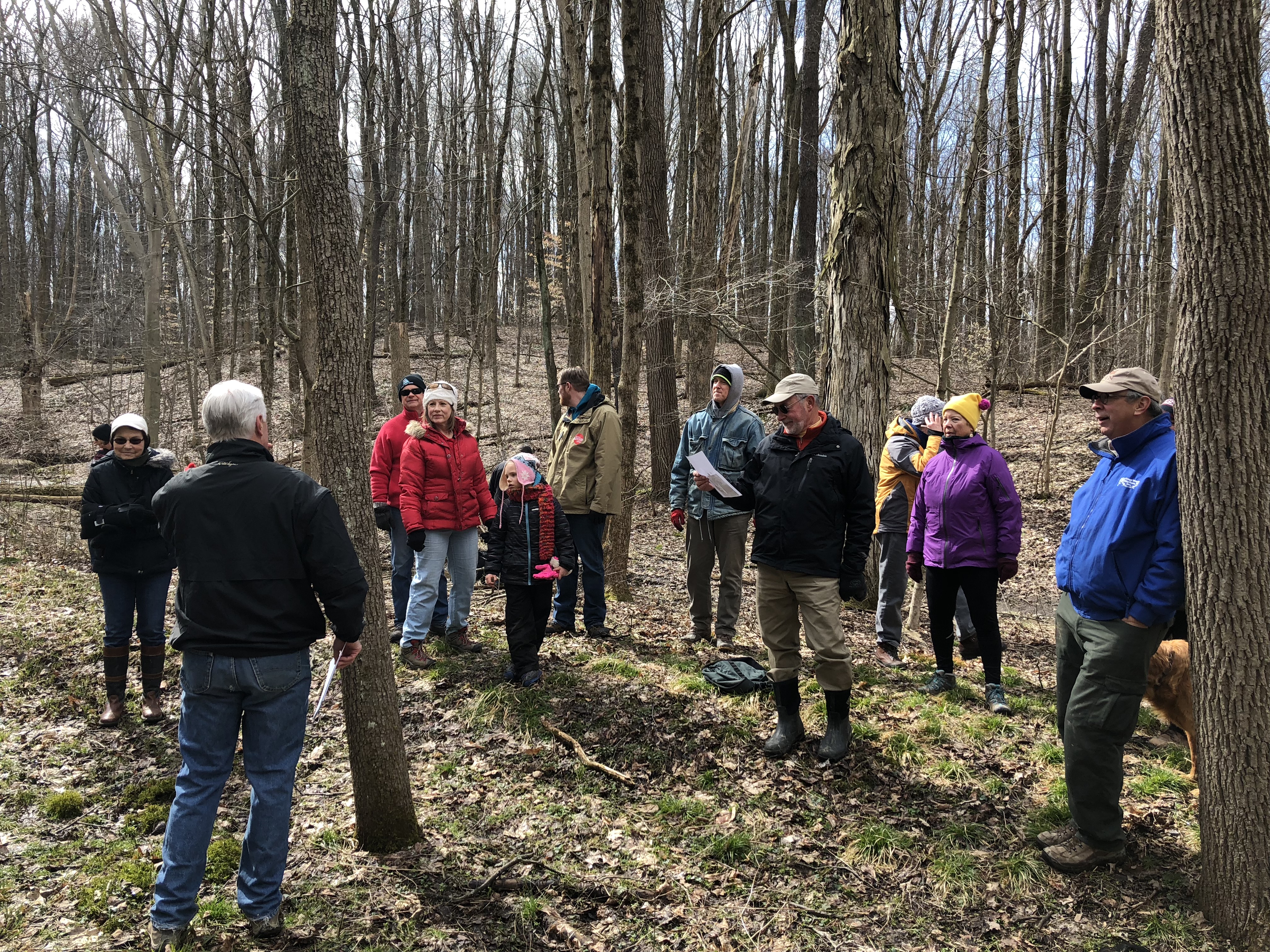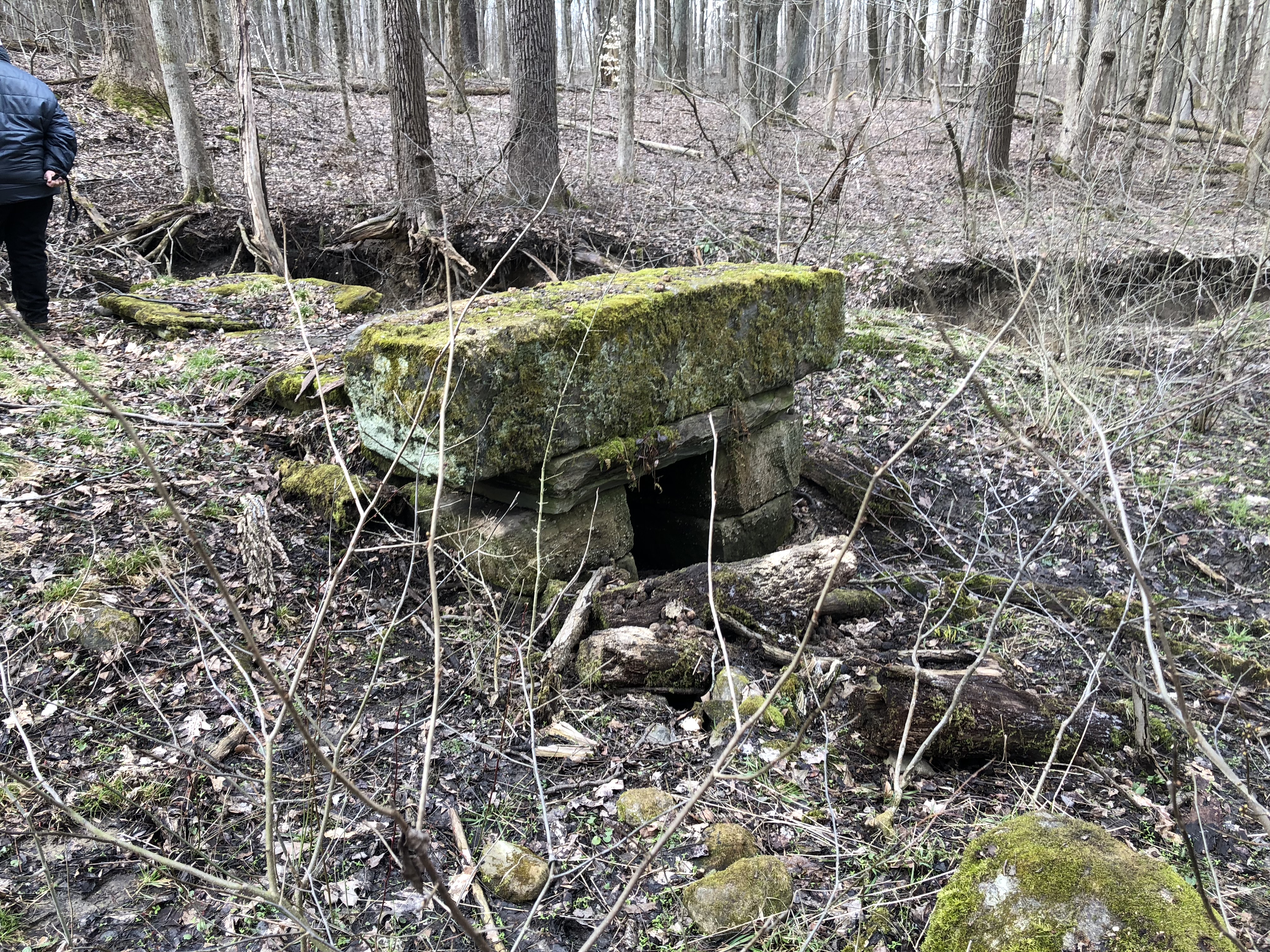 ---