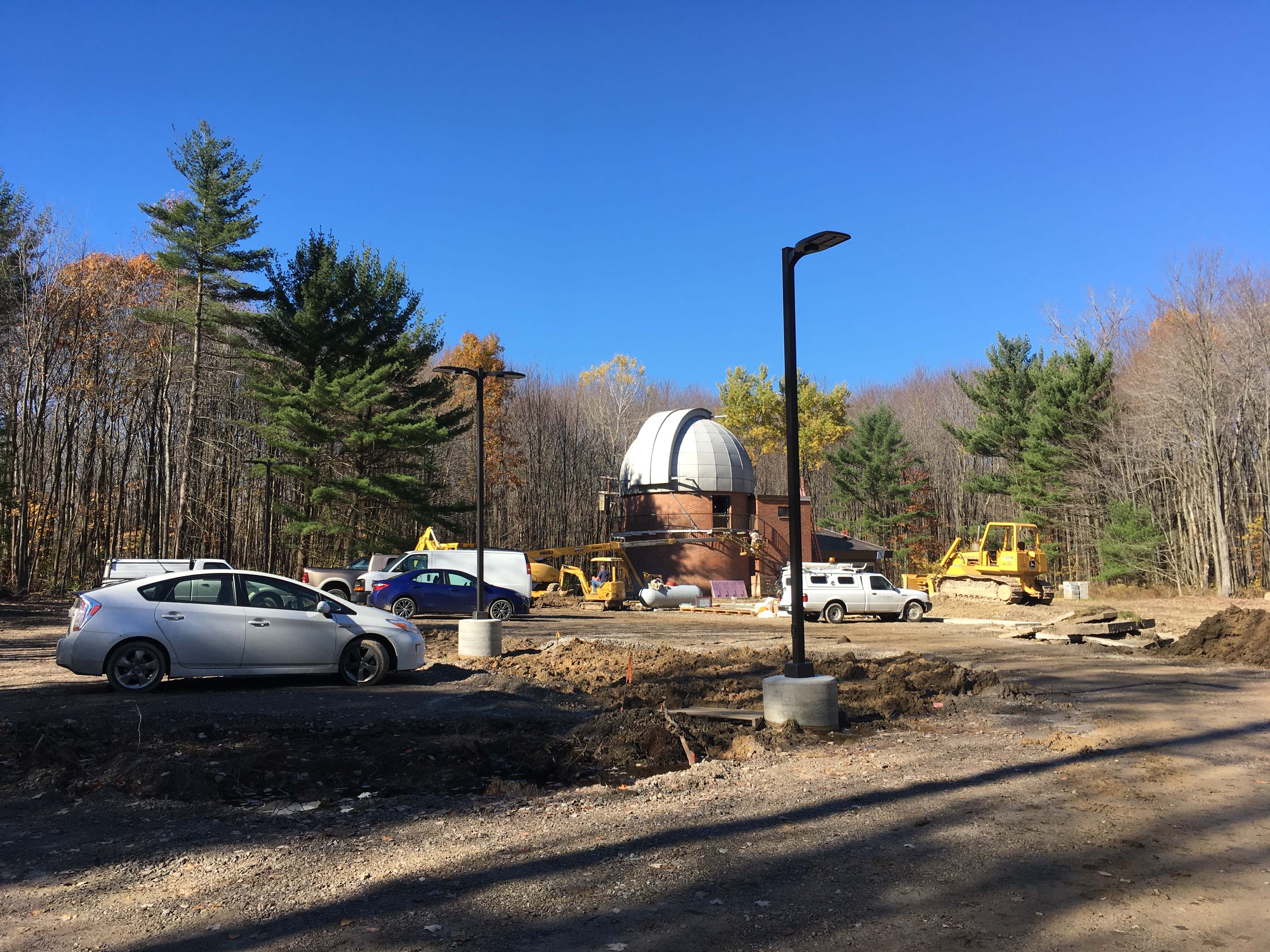 This fall the Foundation toured the construction at Observatory Park's Nassau Station. The Foundation for Geauga Park's was a key fund-raising partner for the Geauga Park District's Observatory Park capital campaign. The station is scheduled to open to the public in August 2017.
About Nassau Station from the Cleveland Astronomical Society
When complete, the renovated Nassau station will include green restrooms & solar panels, an elevator to make the telescope handicapped accessible, and restoration of the Cleveland-made Warner & Swasey 36" Cassegrain telescope. There will also be a museum of the history of astronomy in Northeast Ohio on the main floor "dark room" beneath the telescope, educational space in the former living quarters, adequate parking and entrance drive and construction of a trail linking the Nassau station with Observatory Park's main campus. 
Restoring the Nassau Astronomical Observing Station, as well as repurposing the 36" Warner & Swasey telescope for use in public education and student research, will allow Geauga Park District and our education partners to continue the legacy of astronomy research and education for the general public begun by Dr. Jason Nassau and Case Western Reserve University and lost to Cleveland residents with the demise and decay of the Warner & Swasey Observatory on Taylor Road once its dark sky was eliminated. 

---