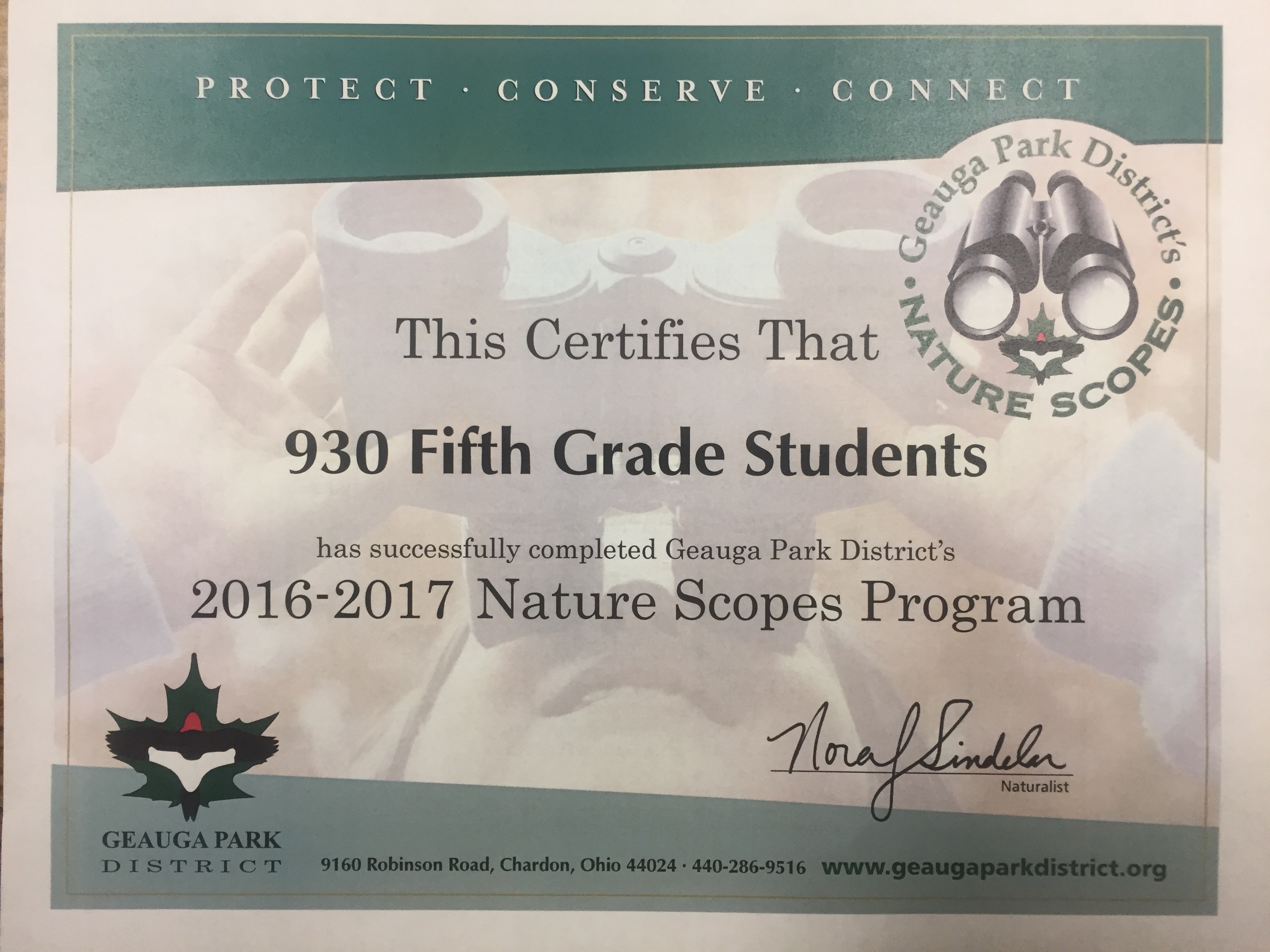 The Foundation for Geauga Parks is proud to announce that 930 Geauga County fifth grade students have successfully completed Geauga Park District's 2016 - 2017 Nature Scopes program!
The Foundation has been a key fund-raising supporter of this program since 2003, and this past year, donated more than $20,000 for the purchase of the students' binoculars.
The goal of the Nature Scope program is to provide every fifth grade student in Geauga County with an up-close look at nature and help create a lifelong appreciation of nature. Throughout the year students take part in interactive lessons in the classroom and in the field and learn how to use binoculars to observe nature up close. Students observe forests, ponds, wetlands, and even the moon and stars.
To learn more about the Nature Scopes program, visit the Geauga Park District website.
https://www.geaugaparkdistrict.org/naturescopes.shtml
To help support our goal to provide a pair of binoculars to every fifth grade student in Geauga County, please consider making a tax deductible donation to the Foundation.


---